Prometheus NT.48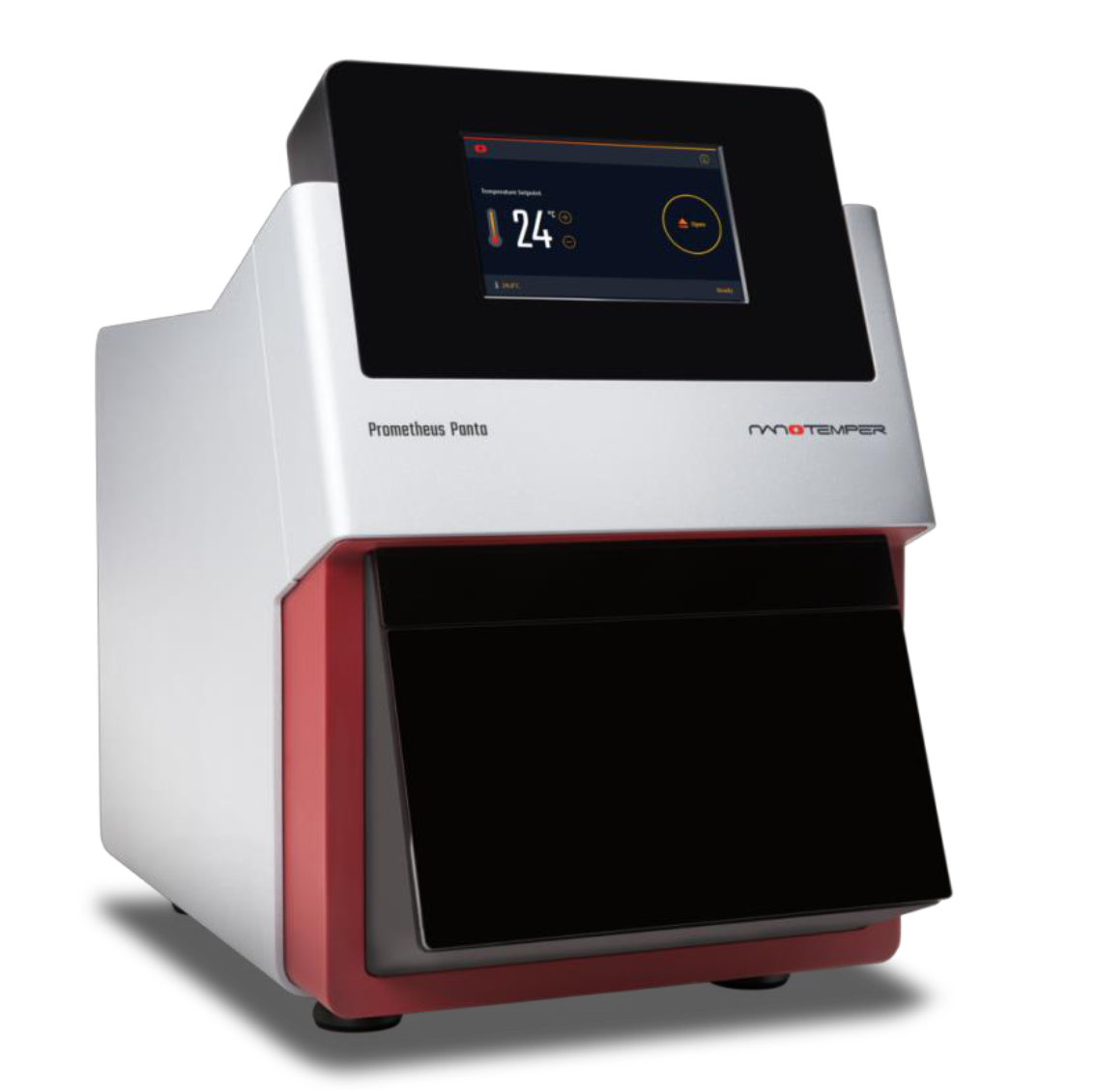 Take assumptions out of the equation—Get reproducible, quantitative results early on from discovery to validation and production. Use Prometheus to generate precise unfolding temperatures (Tm and Tonset), critical denaturant concentrations (Cm), free folding energy (ΔG and ΔΔG), and aggregation results (Tagg) from start to finish. Be confident about moving forward with the right choice every step along the way..

Standard Features
This is the ideal situation – no dyes are needed, neither is sample dilution or alternate buffer conditions. Running experiments with viscous samples is also not an issue.
Samples are precious so using less to do more is always the goal. Requiring as little as 10 µL in volume and 5 µg/mL in concentration is always a plus.
Wouldn't it be great to just quickly load samples and get a result in minutes? No sample prep needed, just load as-is.
The flexibility to design experiments by testing multiple parameters in one run makes it easier to get to the end goal sooner.
A high density of data points means better data quality and seeing details missed by other technologies.
Decide to run 1, 48 or any number of samples in between and do only what's necessary. Or, choose to automate and do more.